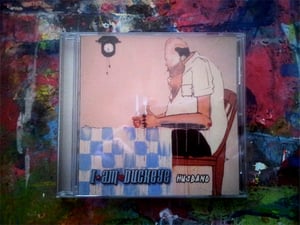 $

20.00 - On Sale
After nearly 5 years, countless shows, numerous tours, generous support slots, 3 EPs, 5 video clips, nearly 100 Duckisodes on YouTube, dick tricks and mini-bike-bass-solos, I Am Duckeye are releasing their amazing debut album, "Husband"!!!
Recorded and mixed all over Melbourne by the band and their friends, this album promises to be the most exciting, naughty and FUN comedy rock monster to tickle your ears this year!
Boasting 15 tracks of instantly recognisable, catchy hits including; "Spermwhale", "Corkin", "The Riff", "It's Time" and featuring the People's Song and Rage's Indie Clip Of The Week, "Punching Dicks"!
Sleeve artwork contains original paintings by Julian Medor (Dirty F) and unique photography by Randy Blythe (Lamb Of God).
Released on iTunes on May 23rd, CDs in store online May 22nd, Vinyl in Spring.
Touring May/June/July 2013!
IT'S TIME!